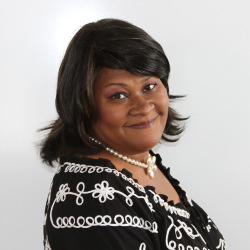 We first met Jewel of Jewel's Fab Life at Blogalicious 2010 and we loved her instantly! She charmed us with her warmth and energy and reminded us of the memorable experiences that our conferences create.  A few months after the conference, we found this touching note in our inboxes:
Justices,

I know this is late, but I wanted to THANK you 3 for Blogalicious10.  It seriously changed my life.  There are no words to describe how much I needed to attend.  I was a complete burnt out mess when God "sent" me Blogalicious.  I'm not even sure that you all know the story of how I got there–

I was at the end of my wits.  Blogging was no longer fun for me–I wasn't happy with most of my posts and just totally disillusioned.  It was not in my plan to attend Blogalicious, even though it was in my own back yard.  I thought the registration fee was too high and really didn't see the value of such a conference.

A few days before Blogalicious, I decided that I would buy the Party ticket and go to the social stuffs.  When I got ready to it, I went to the site and there was some glitch–I never even got to the screen where I put in my credit card.  It just kept kicking me out.

I signed onto Twitter, and put in the hashtag–hoping to reach one of you 3 for help.  One of the first tweets that I saw was from a woman in California, asking if anyone would like to HAVE her complete conference pass.  I thought it was a joke!  Surely, she wasn't giving away an entire pass, was she?  Yes, she was.  I tweeted her that I was local and would love to go and within 10 mins or so, her entire registration had been changed to my name.  Wow–at that point, I decided that while it hadn't been in my plan to attend, it must have been in God's plan for me.  I got excited about it.  In fact, I was more than estatic.  If this is where God wanted me to be, then I would simply go with it.

I experienced everything that Blogalicious had to offer–the speakers, the sessions, the sponsors, the meals, everything.  And it changed me and the way that I ran my business.  I took notes on everything.  I networked.  I had fun.  I listened and learned.  I made connections that will surely be lifelong.  But the proof is in the blogging pudding. My stats are through the roof!  I owe it all to Blogalicious, as I came home and implemented EVERY SINGLE THING that I learned there–from SEO tips to partnering with brands to building my own brand.

In fact, many women encouraged me to think about presenting at blogging conferences.  I put this on my "wishlist" for 2012.  Then I decided to apply for some speaking opportunities in 2011, just to see what the application process was like.  Lo and Behold—one conference has already accepted me as a speaker–I'll be speaking at SheCon11 in Fort Lauderdale in May.  I may also be speaking at Blogging While Brown.

I will FOREVER be grateful to you 3 for bringing together such an awesome group of folks.  I can't WAIT for Blogalicious11.  In my Blogaversary post on New Years Eve, I shouted out Mama Law Media.  Please keep up all your hard work.  Bloggers like me definitely appreciate it.
Thank you for the kinds words, Jewel!