A guest post from #DigitalSisterhood founder Ananda Leeke.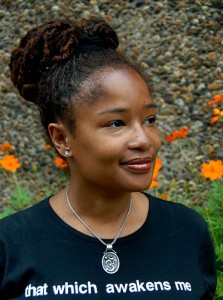 Blogalicious is a powerful community filled with opportunities to learn, grow, connect, build community, collaborate, prosper, and serve.  You know that already, right? Let me tell what happened to me after attending the Blogalicious Weekend 2010 Conference in Miami.  I learned about the Heart of Haiti Campaign and fell madly in love.  As a result, I became a Heart of Haiti Ambassador. Click here to read my Heart of Haiti blog posts. Visit my Flickr page to see my Heart of Haiti event photos.  Recently, I was selected to travel to Haiti as a Heart of Haiti Blogger Ambassador with Willa Shalit of Fairwinds Trading and the Everywhere team on February 25-28.  When I return from my trip, I will host a live chat on Vokle about my experiences on March 5 at 8:00 pm ET.  Please join me. Click here to register and participate in the online chat.
One more thing — I began 2011 with a commitment to conduct digital advocacy and raise funds on Crowdrise.com for two Haitian organizations over the next two years (January 2011 – January 2013): Renewal 4 Haiti and Fonkoze – a Haitian micro-finance organization that supports Haitian women's economic development.
I am also raising funds for Renewal 4 Haiti with my "Open your heart to Haiti today!" CafePress.com site. Please consider making a donation to support these organizations. Your generosity is greatly appreciated!